Police are growing more concerned about the condition of a missing Massachusetts mom of three who was last seen early New Year's Day.
The missing person case of Ana Walshe, 39, became more mysterious after her former home caught fire Friday afternoon, police said. 
Walshe, 39, of Cohasset, Massachusetts, was reported missing Wednesday after leaving her home around 4 a.m. New Year's Day to get into a rideshare heading to Logan International Airport in Boston to Washington D.C., Cohasset Police Chief William Quigley told reporters Friday morning.
"Every hour, we're getting more concerned for her well-being," Quigley told "Fox & Friends Weekend" Saturday. "We have more questions than answers."
He reiterated the statement later in the TV interview when asked about the two-alarm fire, which Quigley called "very strange circumstances" and said it's being investigated. 
MISSING MOM ANA WALSHE'S FORMER MASSACHUSETTS HOME BURNS
Cohasset Fire Chief John Dockray said on Friday that three adults and young child escaped the blaze on Jerusalem Road without any injuries, and the cause of the fire is underdetermined and remains under investigation. 
But the Office of the State Fire Marshal and Cohasset Police said it "does not appear to be suspicious."
Walshe was head to D.C. where she works for the real estate company Tishman Speyer, which told Fox News Digital that it was assisting authorities "in their ongoing search for our beloved colleague, Ana, and are praying for her safe return."
Quigley revealed Saturday that Cohasett detectives and Massachusetts State Police troopers are traveling to D.C. to conduct interviews and chase leads alongside D.C.'s Metropolitan Police Department.
Alissa Kirby, identified as a friend of Walshe, told WCVB that she's concerned because Walshe wouldn't go this long without talking to her husband or her young sons, whose ages range from two to six years old.
MASSACHUSETTS MOTHER ANA WALSHE GOES MISSING, LAST SEEN NEW YEAR'S DAY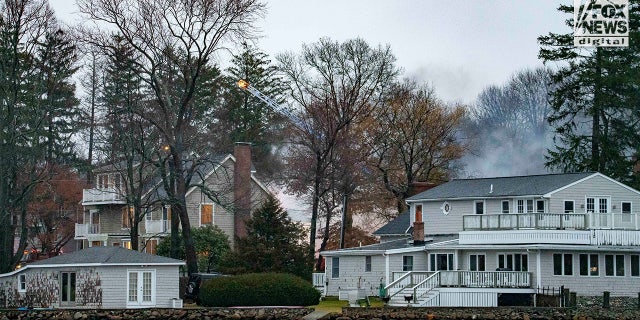 "She's a loving and loyal wife and mother of three beautiful boys," Kirby told WCVB.
Walshe hasn't left any digital footprint since vanishing and her cell phone has been shut off, police said. 
She was first reported missing Wednesday, the same day she had a plane ticket out of Boston Logan International Airport. 
However, she did not get on that plane, and detectives were told she was heading back to D.C. early on New Year's Day to handle an emergency linked to one of the properties she manages.
MADALINA COJOCARI: MISSING NORTH CAROLINA GIRL'S MOTHER, STEPDAD INDICTED UNDER POST-CASEY ANTHONY CASE STATUTE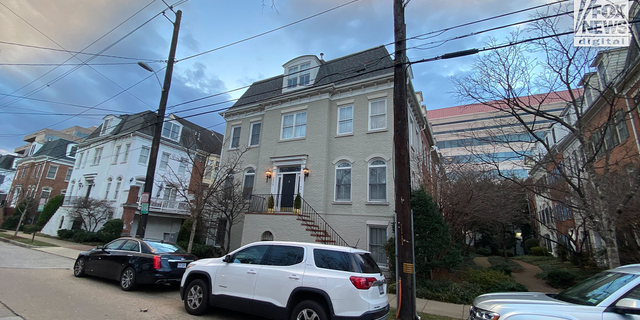 Her disappearance is being treated as a missing person's case thus far, Quigley said, noting that there is "nothing to support anything suspicious or criminal."
Another wrinkle in the case is her husband's criminal past. 
Brian Walshe, pleaded guilty in U.S. District Court in Boston in 2021 after being arrested a few years earlier for selling two fake Andy Warhol paintings to a South Korean buyer for $80,000, according to federal prosecutors.
Quigley said that case appears to be unrelated to Ana Walshe's disappearance. He said Brian Walshe, who said he was asleep at the time Ana walked out the door early Sunday, is cooperating with investigators.
UNIVERSITY OF IDAHO STUDENT STABBINGS TIMELINE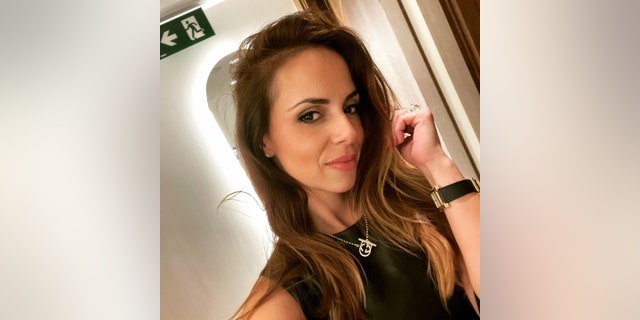 CLICK HERE TO GET THE FOX NEWS APP 
Police describe Ana Walshe as being 5 feet 2 inches tall and weighing around 115 pounds.  
"She has brown hair, brown eyes and has an olive complexion," authorities said. "It is believed that she speaks with an Eastern European accent."